All Products

Silencers for Marine/Offshore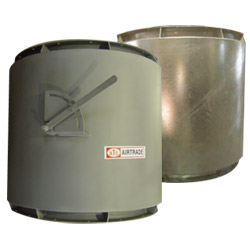 Silencers for Marine and Offshore Applications

Silencers are used to reduce the noise in "air moving" applications such as air conditioning or ventilation systems, fan  inlets and outlets, enclosure ventilation and other applications.
Silencers are insulated with acoustic infill and an optional central-pod can be inserted in the silencers for higher attenuation. For marine and offshore applications, the  silencers are made in a heavier construction to suit the application.
A manual control single flap damper can be built-in upon request.
Other Products